Boomers: Take Care of Your Brain!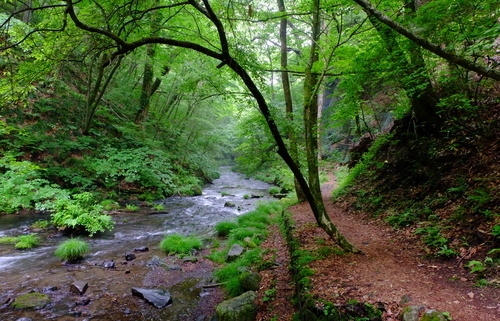 Troubling news from a new study, published in the Journals of Gerontology: Social Sciences:  Baby Boomers' brains aren't aging well.  Compared to previous generations, Boomers in this ongoing study, of 30,191 Americans over age 50, are experiencing a sharper drop in cognitive function, and are more likely to develop dementia.  And… PAUSE!
Before we start wringing our hands in despair, I want to say right now that I don't think that shuffling around with an adult diaper is our inevitable fate.  I don't think that at all, and I don't think the study's author, Hui Zheng, Ph.D., from the Department of Sociology, Institute for Population Research, at Ohio State University, believes it.  I think, and I think these results suggest, that this can be changed.
I'm going to come back to this in a minute.  First, let me briefly recap this research project, an analysis of nearly 20 years of results from the Health and Retirement Study.  Among other things, the study's participants get their cognitive function checked every two years.  Basically, they take a "cognitive battery" of tests:  they do things like remember objects and words they've been shown recently, and count backwards from 100 by 7s (If you can't do this easily, don't feel bad about yourself; it's supposed to be a challenge – at least, it is for me!).
In this study, Zheng analyzed the results collected from 1996 to 2014, from people in these groups:  Greatest Generation (born 1890-1923); Early Children of the Depression (born 1924-1930); Late Children of the Depression (born 1931-1941); War Babies (born 1942-1947); early Baby Boomers (born 1948-1953); and mid Baby Boomers (born 1954-1959).  Every generation here born before and during World War II had better cognition scores than the generation before it.
Let's repeat that:  War Babies did better than Late Children of the Depression, who did better than Early Children of the Depression, who did better than the Greatest Generation on these tests.
The Baby Boomers ended this positive trend.  They not only did not do better than the War Babies; they did worse.  "It is shocking to see this decline in cognitive functioning among Baby Boomers after generations of increases in test scores," Zheng says.  "But what was most surprising to me is that this decline is seen in all groups: men and women, across all races and ethnicities and across all education, income and wealth levels."
To make sure the results weren't being skewed by older members of the Boomer generations, Zheng then looked only at the scores of people in their fifties – and again, Boomers did the worst.  Baby Boomers already started having lower cognition scores than earlier generations at age 50 to 54.  This decline "does not originate from childhood conditions, adult education, or occupation."
So what's causing it?  "It can be attributed to lower household wealth, lower likelihood of marriage, higher levels of loneliness, depression and psychiatric problems, and more cardiovascular risk factors – obesity, physical inactivity, hypertension, stroke, diabetes, and heart disease."
Zheng concludes the study by saying this cognitive decline could become more common in future generations "if no effective interventions and policy responses are in place."
Now, that's academic speak; who's going to make these interventions?  What policy will reverse the course of our brain health?  Let's sit around with our thumbs and wait for the government and policy-makers to fix it.
Or, let's see what we can do to make our own brains healthier.  I vote for that option.
As a people, we have never been fatter, had worse diets, or been more depressed and messed-up than we are right now.  We spend too much time on our phones and/or sitting on our butts watching TV.  We don't exercise enough.  We don't reach out enough.  We worry too much.  We eat too much processed food.
If you are sitting around watching the news and fueling hatred for one political party or another, you're not doing your brain a favor.  Step back, turn off the news, and go outside.  You know what they do in Japan?  Take forest baths.  I linked to one story, but there are a bunch of them online, and videos, too.  It's a "digital detox," good for your physical and mental health.
If you are overweight, diabetic or borderline diabetic, if you have heart disease or high blood pressure, you are at a higher risk of cognitive impairment.  You have to fight it.  Talk to your doctor, make the effort to eat better, and start some mild exercise.  Every little bit helps.  Go for a walk.  If you can't go outside, set a timer and walk around your home, or your room.  If you can't walk, try chair yoga.  No matter your situation, there's probably something you can do to help your heart, and what's good for the heart is good for the brain.
I've written a lot about dementia on this website.  Just look in the right-hand column for categories, and click on Alzheimer's (I know, all dementia is not Alzheimer's; I did that because I thought more people might find my stories on dementia that way).   Here's one of them, and here's another, but there are several more.
In addition to diet and exercise, attitude can make a big difference.  Having a positive attitude is good for the brain.  Depression is a risk factor for dementia.  Getting a hearing aid if you need one is good for the brain, because with brain cells, it's use it or lose it:  if you are just sitting there, not participating in conversation because you can't hear, if you're not engaging with other people, your brain figures you don't need those cells anymore.  Reaching out, getting involved, and volunteering are good for the brain.  Staying connected is important.  Helping other people is important. 
Today I thought of a movie I haven't seen in way too long, "Apartment for Peggy," from 1948, starring Jeanne Crain, William Holden, and Edmund Gwenn.  At one point, Edmund Gwenn (Santa Clause in the original "Miracle on 34th Street) says:  "I find it singularly curious that if a doctor tells us that peanut shells are good for us, we eat them.  If a chemist maintains that one gasoline is better than another, we use it.  We're guided by experts on everything from soap chips to foreign policy and yet on the most important thing of all, how to live, we pay no attention.  Ever since man began to think, great minds have been telling us that the pleasure in living is in helping, that happiness comes from a simple, useful, constructive life.  But yet, we call this kind of advice infantile, impractical and hopelessly idealistic."
That movie came out just after World War II, and Edmund Gwenn was a member of the Greatest Generation – which means he might score better than today's Baby Boomers on a cognitive test.  So, give a listen.
©Janet Farrar Worthington
https://vitaljake.com/wp-content/uploads/2020/08/Boomer-story-for-VJ-e1596673782946.jpg
200
300
Janet
https://vitaljake.com/wp-content/uploads/2017/05/vital-jake-logo3-300x146.png
Janet
2020-08-05 17:59:08
2020-08-05 17:59:08
Boomers: Take Care of Your Brain!