What You Need to Know
Is active surveillance right for you?  The answer to this question varies, depending on a bunch of factors: your particular form of prostate cancer, your age, and general health, and also on the criteria used to select men for active surveillance programs from hospital to hospital; some are stricter than others.
Men who are eligible for active surveillance have cancer that shows all signs of being the "good" kind:  slow-growing, low-volume (meaning, there's not very much of it in all the tissue samples from your prostate biopsy), not aggressive.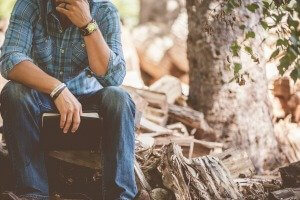 Can men live with slow-growing, low-volume prostate cancer?  Absolutely.  The proof of this is found every day, in many thousands of autopsies done around the world, of men in their eighties and older who died of something else – a heart attack, for instance.  Then, in the autopsy, the pathologist looks at the man's prostate and sees cancer in there.   This cancer is what doctors call "indolent."  It's low-risk.  Slow-growing, low-volume. It sits there.  It doesn't cause any harm, and clearly never needed to be treated, because the guy never knew he had it and died of something else.  When urologist Christopher Barbieri, M.D., Ph.D., on the faculty at Weill Cornell Medicine at New York Presbyterian, talks to his patients who are candidates for active surveillance, he tells them, "You're more likely to get hit by a bus when you're 100 years old than for this cancer to kill you."
Let us digress for a moment and think of prostate cancer in the form of an animal.  The most aggressive cancer is like a bird; it grows quickly and is very likely to fly away from the prostate to other places in the body, making it more difficult to kill.  The least aggressive cancer moves like – well, something slow, a turtle, or a sloth.  And then there are men with the cancers in between – let's think of them as rabbits — cancers that do need to be treated with surgery or radiation.
Indolent prostate cancer is the pet rock of cancers; it doesn't do much, but the upside of that is that it doesn't need to be treated, either. 
Important point:  Cancer may not stay indolent.  Or, from the initial biopsy and test results it might appear to be low-risk and or low-volume, but actually more cancer is there and the biopsy needle just missed it.   So, men who choose active surveillance may not stay on it forever if their cancer undergoes "grade reclassification" – if that is, you have another biopsy and it suggests that more cancer is present, or that it may not be so slothlike in personality.  So if you choose active surveillance, know that at some point, you may need to have surgery or radiation.   If you are an African American man, talk to your doctor about getting an MRI to make sure that you don't have cancer that was missed on the biopsy.
Choosing active surveillance – remember the keyword is "active" – means that you will need to keep getting your cancer checked out.  You will need to get follow-up PSA tests, exams, and biopsies, maybe once a year, for many years.  If you are a young man, say age 50, and you could reasonably expect to live another 40 years, this could mean that you get your prostate stuck with needles many, many more times in your life.  (Not until you're 90, but at least another 15 years or so.)  Biopsies have their own risks, which I've written about here.  You may not want to subject yourself to this.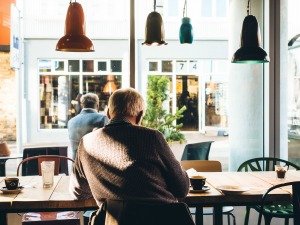 You will also have to live your life knowing you have cancer.  Can you handle this?  Some men can't.  Thinking about the cancer in there makes them anxious.  To them, it's like a time bomb – when actually, it may not be a time bomb at all, but more of a clock just happily ticking away, not causing harm – and they end up having surgery or radiation just for the peace of mind.
On the other hand, if you can live with it — trusting that the follow-up monitoring will detect any change if it happens and that if you need to get treatment, you won't miss that window of treatment when the cancer is still confined to the prostate, and you will have plenty of time to make that decision — then active surveillance may be a good option for you. 
In addition to the book, I have written about this story and much more about prostate cancer on the Prostate Cancer Foundation's website, pcf.org. The stories I've written are under the categories, "Understanding Prostate Cancer," and "For Patients."  As Patrick Walsh and I have said for years in our books, Knowledge is power: Saving your life may start with you going to the doctor, and knowing the right questions to ask. I hope all men will put prostate cancer on their radar. Get a baseline PSA blood test in your early 40s, and if you are of African descent, or if cancer and/or prostate cancer runs in your family, you need to be screened regularly for the disease. Many doctors don't do this, so it's up to you to ask for it.
 ©Janet Farrar Worthington
https://vitaljake.com/wp-content/uploads/2017/05/vital-jake-logo3-300x146.png
0
0
Janet
https://vitaljake.com/wp-content/uploads/2017/05/vital-jake-logo3-300x146.png
Janet
2016-11-18 10:16:07
2019-06-21 09:45:02
Active Surveillance for Prostate Cancer