Killing Metastatic Prostate Cancer with PSMA-Targeting Radionuclides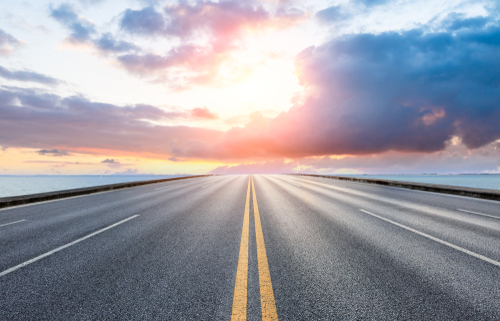 There's some bright hope on the horizon for men with metastatic prostate cancer:  it's PSMA-targeting therapy. This is different from PSMA-targeted imaging, which shows where small bits of prostate cancer are hiding in the body.  But it uses the very same building blocks.  Think of molecular LEGOS:  Instead of attaching the tracer molecule that can "see" prostate cancer, a different isotope (chemical brick), called a radionuclide, can be attached: one that can kill cancer.
PSMA stands for prostate-specific membrane antigen (PSMA), a protein that sits on the surface of 95 percent of prostate cancer cells.  Briefly, to recap the PSMA story so far, we have talked about how PSMA-targeting came to be, covered the first PSMA-imaging agent to get limited FDA approval, and the second imaging agent, which will be used more widely.  Now it's time to talk about radionuclides.
"With the same chemical scaffold serving as both a diagnostic and therapeutic agent, the field of 'theranostics' has recently gained traction," Martin G. Pomper, M.D, Ph.D., Director of Nuclear Medicine and Molecular Imaging at Johns Hopkins, told me in a recent interview.  Pomper's team developed the small molecule PSMA tracer that is now the FDA-approved agent, PYLARIFY.  "Recent advances have really lit this form of treatment on fire."
In Europe and Australia, and in international clinical trials, PSMA-targeting radionuclides such as 177Lu-PSMA-617 (called lutetium-177-PSMA-617, or LuPSMA), are being used to kill metastatic prostate cancer.  "In Australia, 177Lu-PSMA-617  proved superior to cabazitaxel in terms of PSA response and lack of significant adverse effects when compared head-to-head in the TheraP trial," says Pomper.  "We are working with Novartis on a similar agent, called 177Lu-PSMA-R2, which has even fewer side effects, including lack of uptake in salivary and lachrymal glands.  We are hoping that agents using this molecular scaffold will be able to be outfitted with a variety of even more potent radionuclides than 177Lu.  It is anticipated that 177Lu-PSMA-617 will be FDA-approved at the end of this calendar year."
In the international Phase 3 VISION trial, reported in June 2021, 831 men with PSMA-positive cancer (cancer that shows up on PSMA-PET) were randomly assigned either to receive LuPSMA plus standard of care, or standard of care alone.  Men who received LuPSMA were about 40 percent less likely to die and 60 percent less likely to have disease progression on scans, compared to the men who received standard of care alone.  After 21 months, cancer progression was delayed for longer: 8.7 months vs. 3.4 months among controls, and men in the LuPSMA group had better median overall survival: 15.3 months compared to 11.3 months in the control group.  Side effects of LuPSMA included fatigue, bone marrow suppression, dry mouth, and nausea/vomiting.
Note:  The TheraP trial compared LuPSMA to chemotherapy (cabazitaxel), but the VISION study did not include chemotherapy, immunotherapy, or other therapies that oncologists would otherwise try.  Oncologists will tell you that  any one therapy may not ever become the magic weapon for beating metastatic prostate cancer – but along with other weapons, PSMA-targeting radionuclides will be part of a pretty impressive arsenal.  Also, as LuPSMA and similar agents get FDA approval, you can bet that doctors will start giving them to patients at earlier stages, when cancer is more vulnerable and easier to kill, and that's going to boost survival, too.
You might also be wondering about the cancer cells that don't make PSMA.  New methods of treating them are on the horizon, too.  Pomper is developing new molecules and therapies to target "PSMA-invisible" forms of prostate cancer.  "We are working on agents that work through different mechanisms and can complement the PSMA-targeted agents," he says.  "I believe that combining theranostics with immunotherapy, PARP inhibitors and other emerging agents – in addition to further optimization of dosage, dose rate and type of isotope of the PSMA-targeting agents – will be able to stave off progression of the disease for years, and that these patients will eventually succumb to ailments other than their prostate cancer."  In other words, that one day, maybe not too far away, these new forms of therapy will allow men to die with, and not of, prostate cancer.
There are even wider implications, too:  "It took a long time, but now we're seeing many exciting offshoots of our work in other forms of cancer, as well.  Some pretty amazing things are happening."
We're not done here.  I've got a lot more on PSMA-targeting therapy.  I want to put it in context, and also break it up into reasonably-sized chunks.  So bear with me: I'm doing this as a series, but to get it to you ASAP, I will post it all at once. Note:  If you are seeing this as a solo story, click here for more.
In addition to the book, I have written much more about prostate cancer on the Prostate Cancer Foundation's website, pcf.org. The stories I've written are under the categories, "Understanding Prostate Cancer," and "For Patients."  As Patrick Walsh and I have said for years in our books, Knowledge is power: Saving your life may start with you going to the doctor, and knowing the right questions to ask. I hope all men will put prostate cancer on their radar. Get a baseline PSA blood test in your early 40s, and if you are of African descent, or if cancer and/or prostate cancer runs in your family, you need to be screened regularly for the disease. Many doctors don't do this, so it's up to you to ask for it.
 ©Janet Farrar Worthington
https://vitaljake.com/wp-content/uploads/2021/08/PSMA-story-1-for-VJ-e1628028947529.jpg
200
300
Janet
https://vitaljake.com/wp-content/uploads/2017/05/vital-jake-logo3-300x146.png
Janet
2021-08-03 15:04:26
2021-08-03 15:16:01
Killing Metastatic Prostate Cancer with PSMA-Targeting Radionuclides