Metastatic Prostate Cancer: Don't Accept Complacency!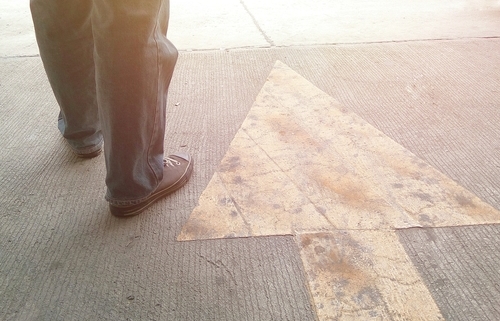 You have metastatic prostate cancer, and your doctor has said you're doing all you can do.  How can you be sure?  This is a post that's very close to my heart, because I have met many men over the years who hear this from their doctors and they just accept it.  Maybe you truly are doing all you can do.  But maybe you aren't.  With the hope of fighting the spirit of complacency or worse, despair, that can overtake anyone with an illness so easily, I recently interviewed Duke oncologist Andrew Armstrong for the Prostate Cancer Foundation (PCF).  He proved to be a kindred spirit, who wants to encourage men not to give up.
"This is all we can do" is a phrase no cancer patient wants to hear, especially someone with metastatic disease.  Medical oncologist and PCF-funded investigator Andrew Armstrong, M.D., M.Sc., hears those six words a lot – from patients who have come to see him at Duke University's Cancer Center, a comprehensive cancer and clinical trial center.  The patients are hoping their local doctor was wrong – that this is, in fact, not all that can be done.
And here's some good news:  Often, there is something more, and the list of options is growing even as we speak.  "The FDA has approved many new therapies for advanced prostate cancer," says Armstrong.  The challenge, he adds, is in knowing which of these might be helpful for you – and which are likely a waste of your time and money.
Why don't all of these drugs work for everyone?  Because underneath the umbrella diagnosis of metastatic prostate cancer are many factors that make the response to treatment different in each man.  Understanding whether or not you have some of these factors could not only save you thousands of dollars, but could point you away from treatment that is not going to work, and toward better, more promising options.
Do you need a "liquid biopsy?"  Armstrong and investigators at five centers recently completed the PROPHECY trial, funded by a Movember-PCF Global Challenge Award.  The study's goal was to use a "liquid biopsy" – a blood test that can detect circulating tumor cells (CTCs) shed by prostate cancer – to evaluate a biomarker called AR-V7 as a predictor of response to androgen receptor-blocking drugs such as abiraterone (Zytiga) and enzalutamide (Xtandi).  AR-V7 is a variant androgen receptor that some men develop over time.  "AR-V7 does not show up when you're first diagnosed with prostate cancer," says Armstrong, "and it generally does not show up before you start hormonal therapy.  It only shows up when a patient has developed resistance to commonly used hormonal therapies like leuprolide or degarelix, and more commonly after he has been taking an androgen receptor pathway inhibitor like enzalutamide or abiraterone."
The results of the PROPHECY study, published in the Journal of Clinical Oncology and updated this past year in JCO-Precision Oncology, showed that AR-V7 is a "negative predictive biomarker" for response and outcomes to abiraterone or enzalutamide.  In other words, if a blood test shows that your cancer cells have detectable AR-V7, these drugs are not likely going to be helpful for you.  There are two blood tests for AR-V7:  one is an mRNA assay developed at, and offered by, Johns Hopkins, and the other is a more widely available CTC protein-based assay made by Epic Sciences.  Both tests are good, says Armstrong.  "It's common practice," he explains, "that if a man has been on enzalutamide and his cancer has progressed, to try another hormonal agent such as abiraterone, and vice versa.  But that strategy can lead to cross-resistance," where neither drug is effective in this patient.  "These drugs are very expensive."  Abiraterone is now available in a much less expensive generic form, but enzalutamide can cost more than $10,000 – per month!   That's a lot of money, particularly if it's not going to help you.
New Strategy:  Shotgun and Sniper Rifle! 
If you have AR-V7, what should you do instead?  Think shotgun – many pellets aimed at the disease – and sniper rifle – a highly focused, precision medicine approach.  "The answer is not to give up, but also not to give therapies that don't work," says Armstrong.  "Right now, drugs that are more effective would be chemotherapy: docetaxel and cabazitaxel, and radium-223," a drug that mimics calcium – and, like calcium, gets absorbed into areas of bone with a lot of cell turnover, particularly areas where bone metastases are forming."  Treating cancer in the bones not only improves quality of life, but has been shown to increase survival.   Another experimental way to treat areas of metastasis is with stereotactic ablative radiotherapy (SABR, or SBRT), an intense, focused dose of radiation directly to a metastatic site.
Gene-targeted treatment is another option for some men.  "I look at AR-V7 as not the only blood test you're going to do, but as part of a broader plan to find a therapy that fits the patient," says Armstrong.  A small percentage of men have microsatellite unstable (MSI-high) prostate cancer – defects in one or more "spell-checker" genes involved in DNA mismatch repair.  This can be identified by tumor genomic sequencing biomarker tests.  "About 5 percent of men have microsatellite unstable prostate cancer, and those patients can do very well on immunotherapy such as pembrolizumab– and may even get complete remission of their cancer!"
Another small percentage of men – those who have a defective BRCA1 or BRCA2 gene – may have an excellent response to a PARP inhibitor drug like olaparib or rucaparib and to off label platinum-based chemotherapy.   "Ongoing trials are exploring a range of combination approaches of both immune therapies and these targeted agents, as well."
Armstrong is an investigator in clinical trials for still other treatments: newer immunotherapies, targeted molecular agents, newer AR degraders and other inhibitors of hormone signaling, and PSMA-targeted radionuclides, which can detect and attack areas of prostate cancer throughout the body.  "A negative test (such as a blood test finding AR-V7) doesn't mean you close all doors.  It just means that other doors may open to you, and if those doors are more likely to help, those are the doors you should open.  But the first step is going to see an expert who can open those doors for you." Look for a Comprehensive Cancer Center or a PCF-VA Center of Excellence (for Veterans).
And don't forget:  you can help your body fight prostate cancer, as well!  As we've discussed previously, exercise can help minimize side effects and maximize the effectiveness of treatment.  The stress hormone, cortisol, plays a role in some forms of prostate cancer, and lowering stress can help slow down cancer's growth.  Diet can do a lot:  foods that lower inflammation and insulin resistance can also slow cancer's growth, and new evidence suggests that caloric restriction can decrease metastasis and increase overall survival.
To sum up:  Don't accept complacency.  "I see it all the time," says Armstrong, "and I've heard stories you wouldn't believe," of patients who have been told there is nothing more that can help them.  "Sometimes, if you just do some of these tests, you can find really actionable results."  There is almost always something else you can do.  There are clinical trials under way and entirely new avenues of treatment, such as PSMA-targeting radionuclides, that offer tremendous promise.
"Andy Armstrong and his team are making tremendous strides towards precision medicine for men with advanced prostate cancer," says medical oncologist and molecular biologist Jonathan Simons, M.D., CEO of PCF.  "If your doctor doesn't mention new tests or experimental treatments – or even different uses for existing treatments that might be helpful for you, then it's up to you to start this conversation.  And even during the pandemic, some clinical trials are still enrolling patients."
It never hurts to ask.  Don't give up! 
In addition to the book, I have written much more about prostate cancer on the Prostate Cancer Foundation's website, pcf.org. The stories I've written are under the categories, "Understanding Prostate Cancer," and "For Patients."  As Patrick Walsh and I have said for years in our books, Knowledge is power: Saving your life may start with you going to the doctor, and knowing the right questions to ask. I hope all men will put prostate cancer on their radar. Get a baseline PSA blood test in your early 40s, and if you are of African descent, or if cancer and/or prostate cancer runs in your family, you need to be screened regularly for the disease. Many doctors don't do this, so it's up to you to ask for it.
 ©Janet Farrar Worthington
https://vitaljake.com/wp-content/uploads/2021/03/Complacency-for-VJ-e1615310348749.jpg
200
301
Janet
https://vitaljake.com/wp-content/uploads/2017/05/vital-jake-logo3-300x146.png
Janet
2021-03-09 13:21:35
2021-03-09 13:21:35
Metastatic Prostate Cancer: Don't Accept Complacency!